ALPHA α + β BETA PET BEDS
A fresh take on pet beds, the α and β pet beds are a combination of comfort, sophistication and modern design, built for the everyday.

Each dog bed is composed of different shapes that combine to create a larger cushion, all of which is then framed by the plywood base. The subtle rises and dips in the cushion structure give these beds not only the modern edge aesthetic but also provide added comfort for our fur babies. They can rest their heads on the rises and stretch out on the dips. Then when it is time to wash the beds, the removable upholstery makes it an easy task. The α and β pet beds give your four legged family member the throne they deserve.

Custom design, produced in collaboration with Vishous by Design by

V Square Design

, an interior design firm located in BC.

@by_v_squared
byvsquared.com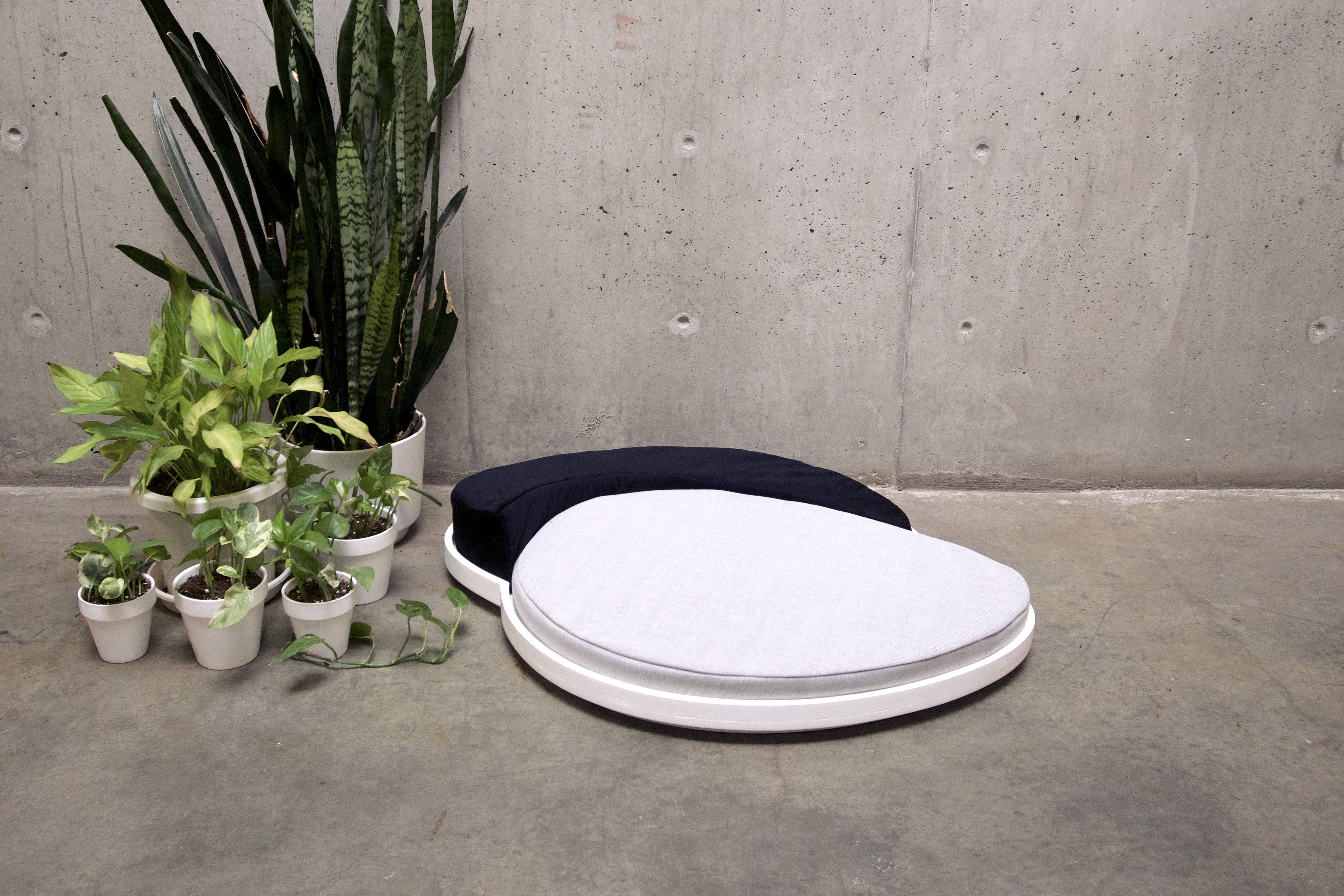 Upholstery done by Scott Koritz
Modeled by Kona