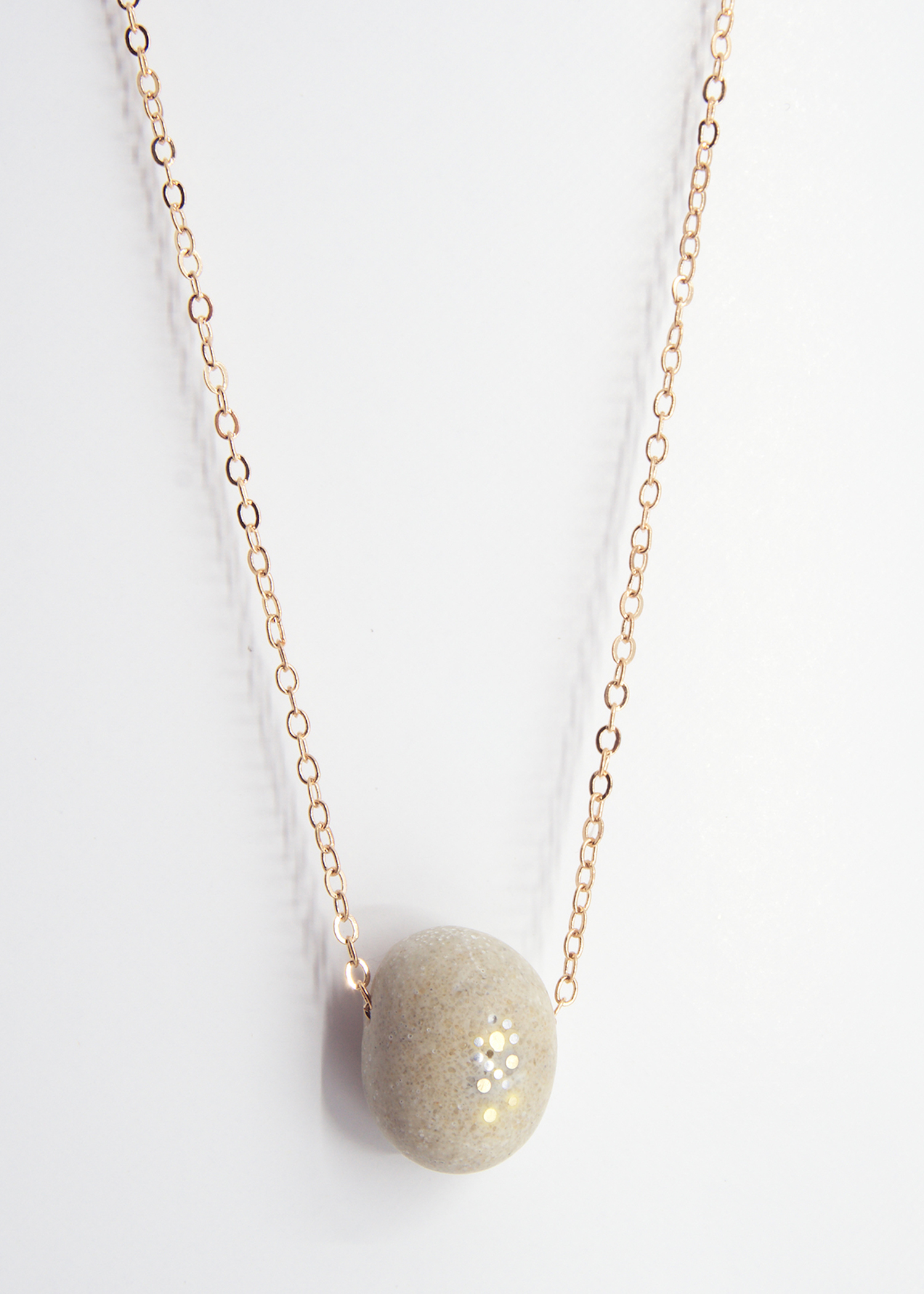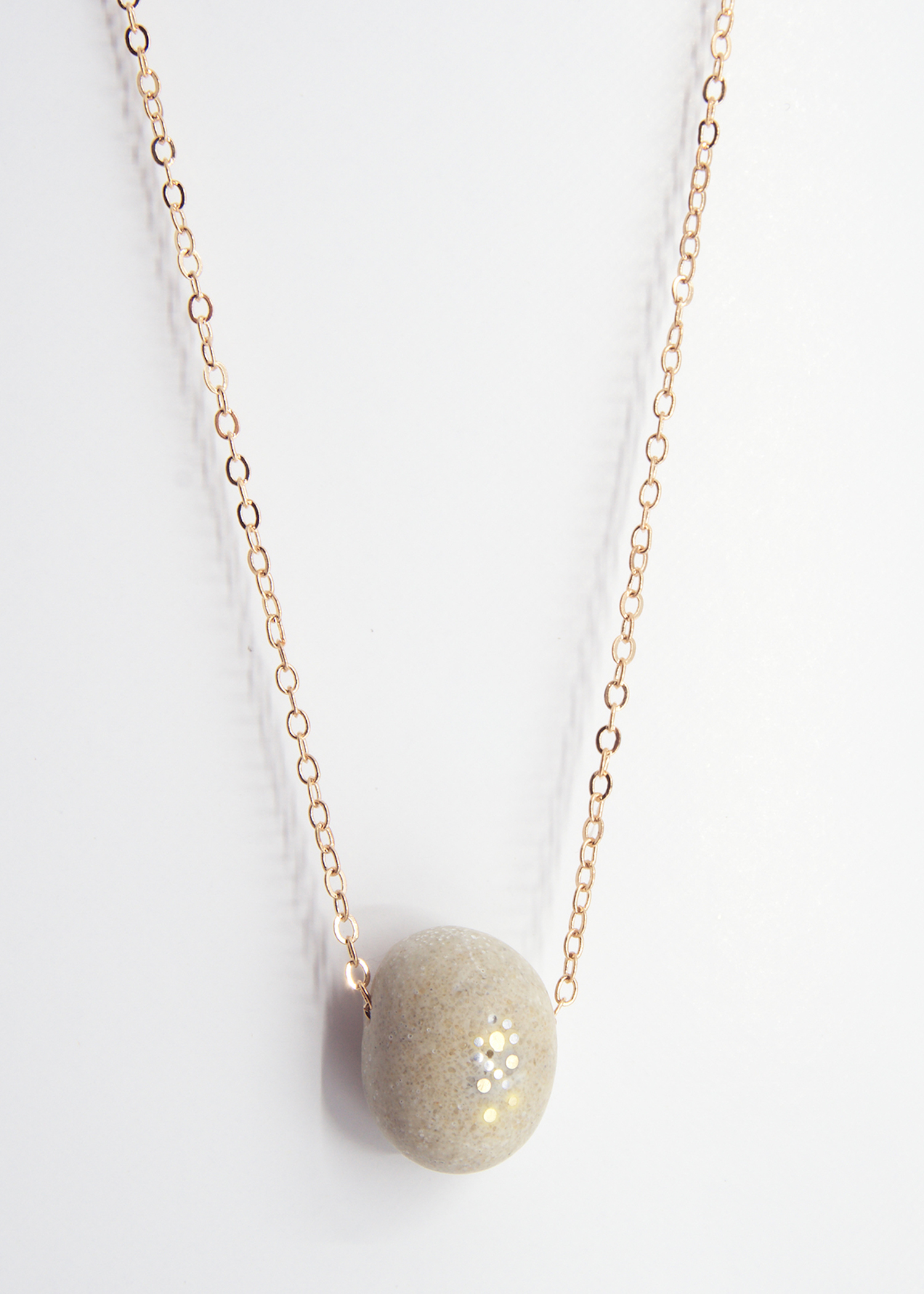 NAZANIN JEWELRY COLLECTION
Inspired Necklace
---
$ 80.00
Canada only - For USA + International purchase click here, Design Milk Shop
---
Made to order. Please allow up to 2 weeks before item is shipped
---
Inspired Necklace has an organic and subtle shape. Its minimalistic look allows it to be versatile yet still sparkle in the light. It can be worn alone or paired with other jewelry to create the perfect look.

• Hand casted stone - 0.75" x 0.63" inches
• Designed and made in Canada
• Chain available in gold plate or sterling silver
• Each stone is entirely handmade, and therefore each one unique. The one you receive will be one of a kind.
Care Instructions:

• Avoid contact with moisture.
• Remove jewelry before exercising, showering, or sleeping.
• When not in use, store in a soft jewelry bag or box.
---
Inspired by the namesake, the Nazanin Jewelry Collection is a representation of a person whose beauty comes from within. Each piece is handmade, unique and made with an appreciation for individuality.

Each stone is casted in molds and polished to expose the metal in the mixture, making it shine. Using mold making techniques and modern materials gives the craft of jewelry making an industrial approach. The Nazanin Jewelry Collection has a subtle yet beautiful aesthetic, making it effortless to wear.
---